Spread Joy with Donna Washington!
Hello, readers! We're absolutely delighted to have the remarkable Donna Washington with us today. Donna is sharing two of her books that are wonderful reads for the season: Li'l Rabbit's Kwanzaa (Illustrated by Shane W. Evans) and The Story of Kwanzaa (Illustrated by Stephen Taylor). Both of these books highlight the meaning and essence of Kwanzaa, perfect for readers young and old alike. Want to know more about Donna, her beautiful books, PLUS want a chance to win a Virtual Coaching Session via Zoom on speaking and presenting a book or story? Read on...
Q: Welcome back to #SeasonsOfKidLit! We're excited to have you and learn more about you and all the beautiful books you write! Readers, for those of you who haven't seen Donna's Trick-or-Treat post yet, make sure to click here for a bonus interview to learn about her background in writing and storytelling, and for a closer look at Boo Stew (a wonderful read for spooky season).
Today we are learning more about Donna's seasonal books: Li'l Rabbit's Kwanzaa (Illustrated by Shane W. Evans) and The Story of Kwanzaa (Illustrated by Stephen Taylor).
Donna, we must know, how did you start writing holiday-related books? Was it on purpose, or accidental?
A: The answer is definitely on purpose.
Both of my winter holiday books could be nothing but on purpose! I was a new author, and a friend of mine at HarperCollins asked me if I would be interested in writing a Kwanzaa book. I told her I hadn't ever celebrated Kwanzaa. I told her I'd like to celebrate it first and then see if I wanted to write about it. I celebrated it, had a great time, and decided to write my first book about it. The Story of Kwanzaa has been out for twenty-six years, and people still use it as a primer for celebrating Kwanzaa.
The second one, Li'l Rabbit's Kwanzaa, was written because I wanted there to be a fun picture book you could read at Kwanzaa without having to know all of the intricacies of the holiday.
Q: Can you tell us a little more about The Story of Kwanzaa?
A: The Story of Kwanzaa explains where Kwanzaa originated, why we celebrate it, and how it is celebrated. It explains the traditions, the reasons why things happen, the elements of the celebration, and the language.
Q: Can you share more about Li'l Rabbit's Kwanzaa?
A: Li'l Rabbit's Kwanzaa is about a little rabbit who finds Kwanzaa confusing, but he wants to help his sick grandma have a good celebration. His Kujichagulia or self-determination brings Kwanzaa to his home and the family celebrates with all of their friends.
Q: Thanks so much for sharing those with us. We can't wait to check them out!
We absolutely love your stories and are excited to read more. Are there any books from you on the horizon that we can keep an eye out for?
A: Next year, I have a book coming out with Peachtree called Prak Fills The House.
Q: Now, for a very important seasonal-related question: What's your favorite holiday movie?
A: My favorite holiday movie is the Muppet Christmas Carol.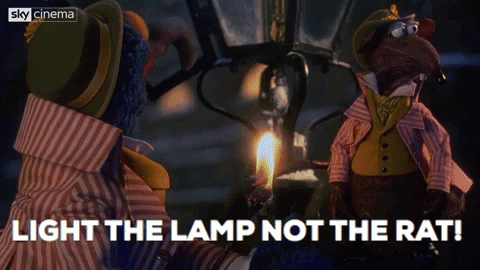 Thanks again for joining us, Donna. It was a pleasure having you!
Q: How would you like to Spread Joy this holiday season?
A: I am also a professional storyteller. I will share a virtual coaching session over zoom on speaking or presenting a book or story. If someone wants to work on a presentation – anything from using your voice and body effectively during presentations to telling an amazing ghost story – I have a handle on that!
WOW! What an amazing opportunity. Thanks so much!
Giveaway Details: To enter to win a Zoom Coaching Session with Donna, comment below and let her know why you're excited to win such a cool gift & opportunity. The winner will be chosen on or about December 16th!
Reminder, those who comment on every post will be eligible to win (1) of (5) RYS Speedpasses or a special book package!
About Donna Washington
Donna Washington is an award-winning internationally known master storyteller, artist-educator, and author who has been performing for audiences of all ages for over thirty-five years. She is renowned for her storytelling for both children & adults from poignant & funny fables about the human condition to racy relationships stories to spine-tingling tales of terror. She has been featured at numerous festivals, schools, libraries, theaters and other venues around the world including Canada, Peru, Argentina & Hong Kong. During the pandemic, she presented over two hundred shows & workshops virtually.
In 2020, she co-founded the non-profit organization Artists Standing Strong Together with Master Storyteller and teaching artist Sheila Arnold for which they won a 2021 Oracle Award.
Donna was the recipient of the prestigious Coleen Salley Storytelling Award in 2022.
Donna's eleven storytelling CDs have garnered thirty national awards. She has authored numerous articles about storytelling and education including her very popular blog Language, Literacy & Storytelling.
She is also the author of five children's books: Li'l Rabbit's Kwanzaa, A Pride of African Tales, The Story of Kwanzaa, A Big Spooky House, and award winning Boo Stew. Peachtree Press is scheduled to publish her next picture book, Prak Fills The House, in September 2023.
She travels all over the world performing and giving workshops. She lives with her husband and two cats in Durham, NC.
For more about Donna, check out the below links:
Twitter: @dlwstoryteller
Facebook: https://www.facebook.com/donnawashingtonstoryteller
Instagram: @dlwstoryteller
Blog: https://donnawashingtonstoryteller.blogspot.com/
Website: https://dlwstoryteller.com
To purchase Donna's books on Amazon, or to leave a review, click here.